Rental Information
Shanghai Disneyland offers locker rentals by the day—available in a choice of sizes on a first-come, first-served basis. You'll find these lockers located at Mickey Avenue just inside the theme park.
Price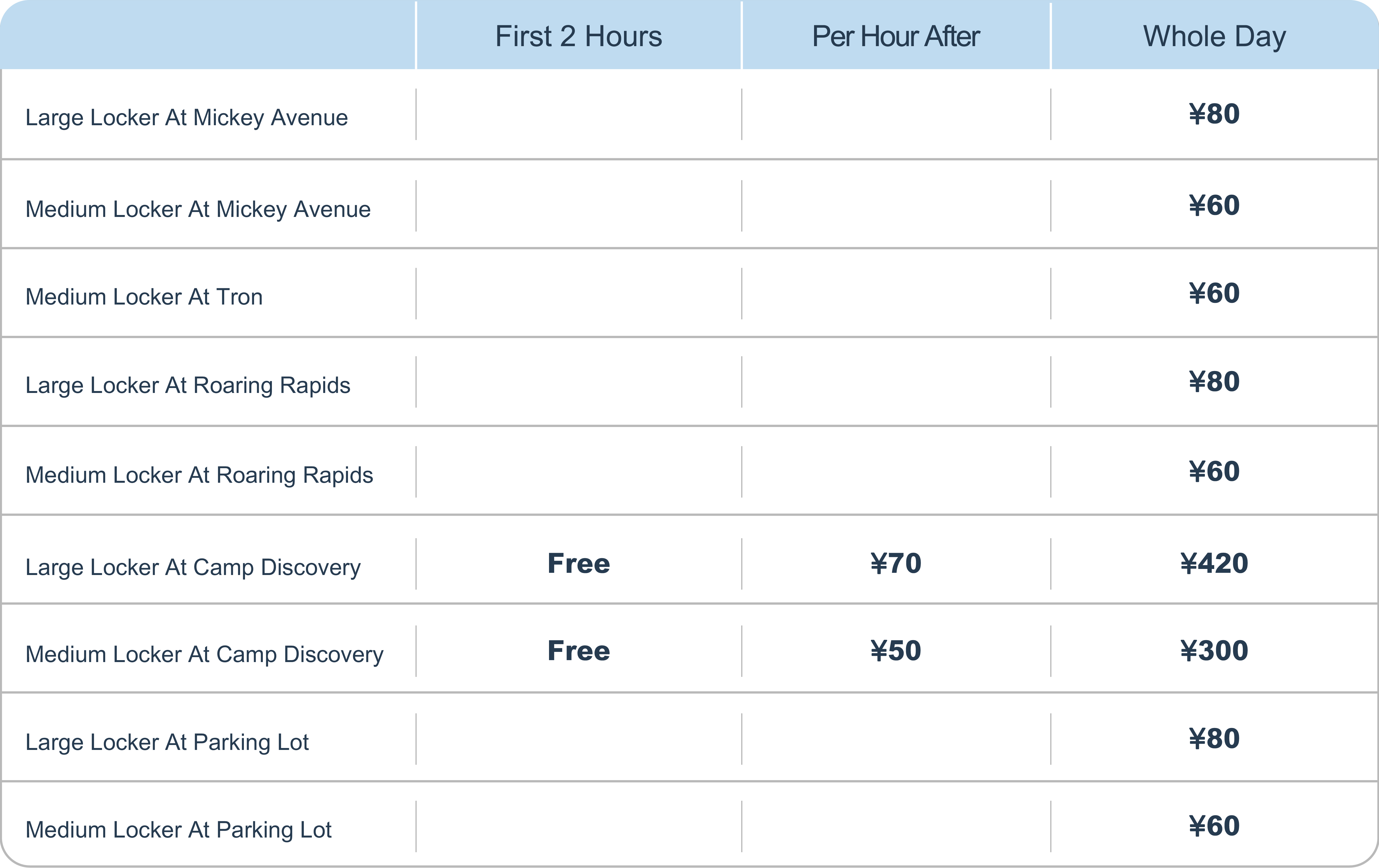 Payment methods for self-service lockers: Cash, Bank card (Union Pay only), Alipay, WeChat Pay.
Free Lockers at Select Attractions
We also offer lockers at the Challenge Trails at Camp Discovery to store loose items while enjoying these attractions. Please note: lockers located at attractions are subject to availability and are not intended for all-day use.
Luggage Storage
For your convenience, we also offer Luggage Storage facilities in the Parking Lot near Group Services and at the Main Entrance of Shanghai Disneyland for luggage and larger items that are not permitted in the theme park.